Choose your Local

Office Pride
Electrostatic Disinfection
Electrostatic Sprayers Quickly and Efficiently Sanitize Surfaces
Office Pride uses state-of-the-art electrostatic sprayers and misters to provide sanitization and disinfection services. Electrostatic disinfection services are ideally suited for common areas, personal spaces and hard-to-reach corners and crevices in the workplace. Electrostatic sprayers are vital in the fight against germs that cause COVID-19, flu and other respiratory illnesses.
Services offered may vary by location.
Why electrostatic disinfection?
Electrostatic technology enables technicians to quickly and efficiently sanitize surfaces by evenly and consistently applying an electrostatically charged mist of commercial-grade disinfectant. It's optimal for an office setting because electrostatic sprayers can be applied to even the hardest-to-reach spots and are safe to use near electronic equipment.
Unlike traditional cleaning methods, cleaners do not have to wipe down surfaces after electrostatic application, which significantly reduces the risk of cross-contamination.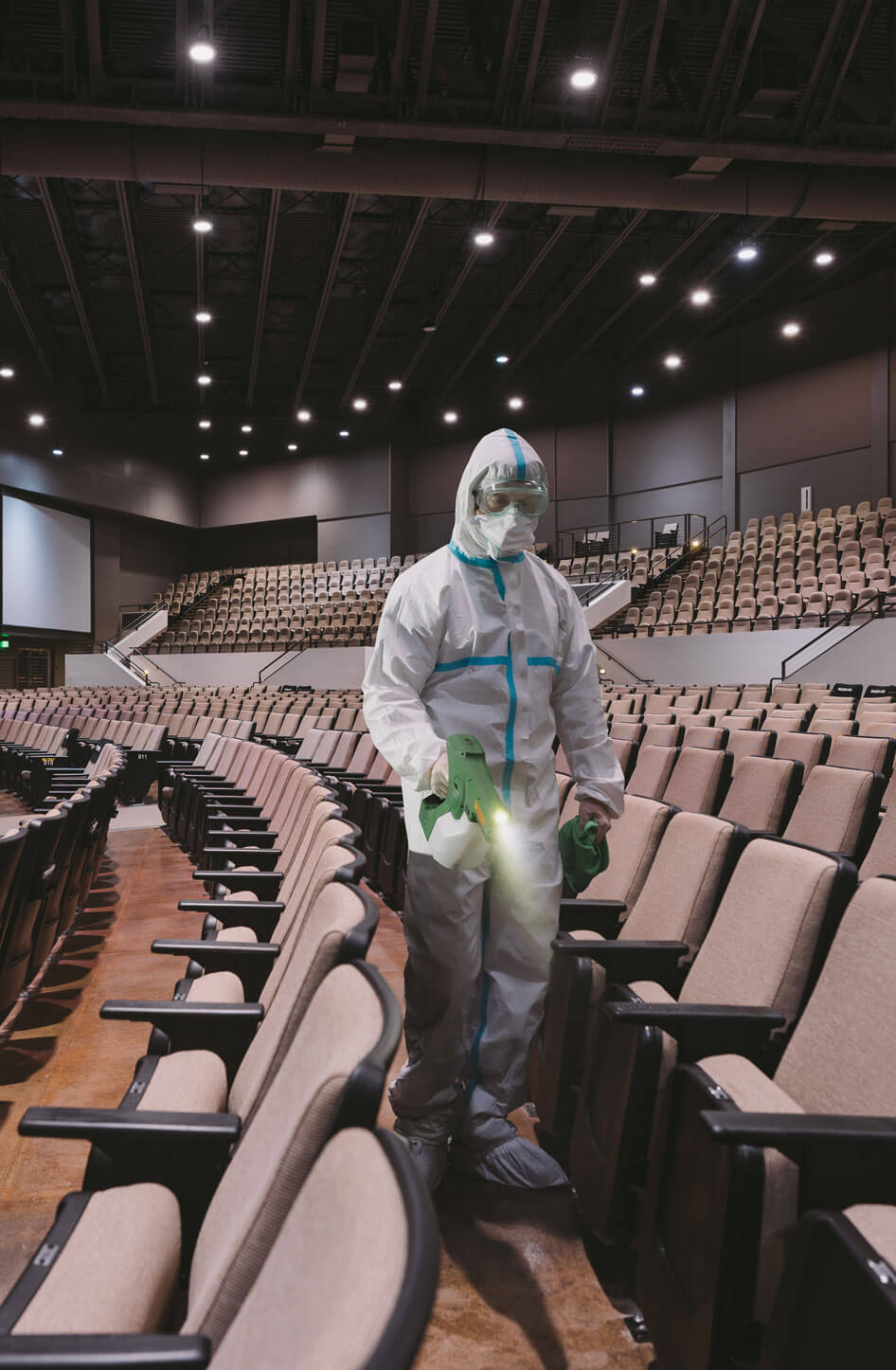 How does electrostatic disinfection work?
An electrostatic sprayer or mister evenly covers surfaces with a commercial-grade disinfectant with a five-minute dwell time, which is the time that a disinfectant must sit on a surface to kill germs. The electrostatic sprayer places a positive charge on the liquid before entering the nozzle, allowing the maximum levels of liquid to be charged and sprayed at surfaces, which are usually negatively charged or neutral. This allows the liquid to more completely cover the targeted surface. As a result, the liquid can be applied faster, using less liquid and achieving more complete coverage of the surface.
How often should electrostatic disinfection be scheduled?
How often electrostatic disinfection services should be scheduled depends on the amount of traffic in a business. High-traffic offices or stores may need daily treatments, while workplaces with fewer people may feel comfortable scheduling electrostatic disinfection once per week or less. It is important to schedule traditional cleaning services on the same days as disinfection treatments, as surfaces must be cleaned and prepped before spraying disinfectant for maximum effectiveness.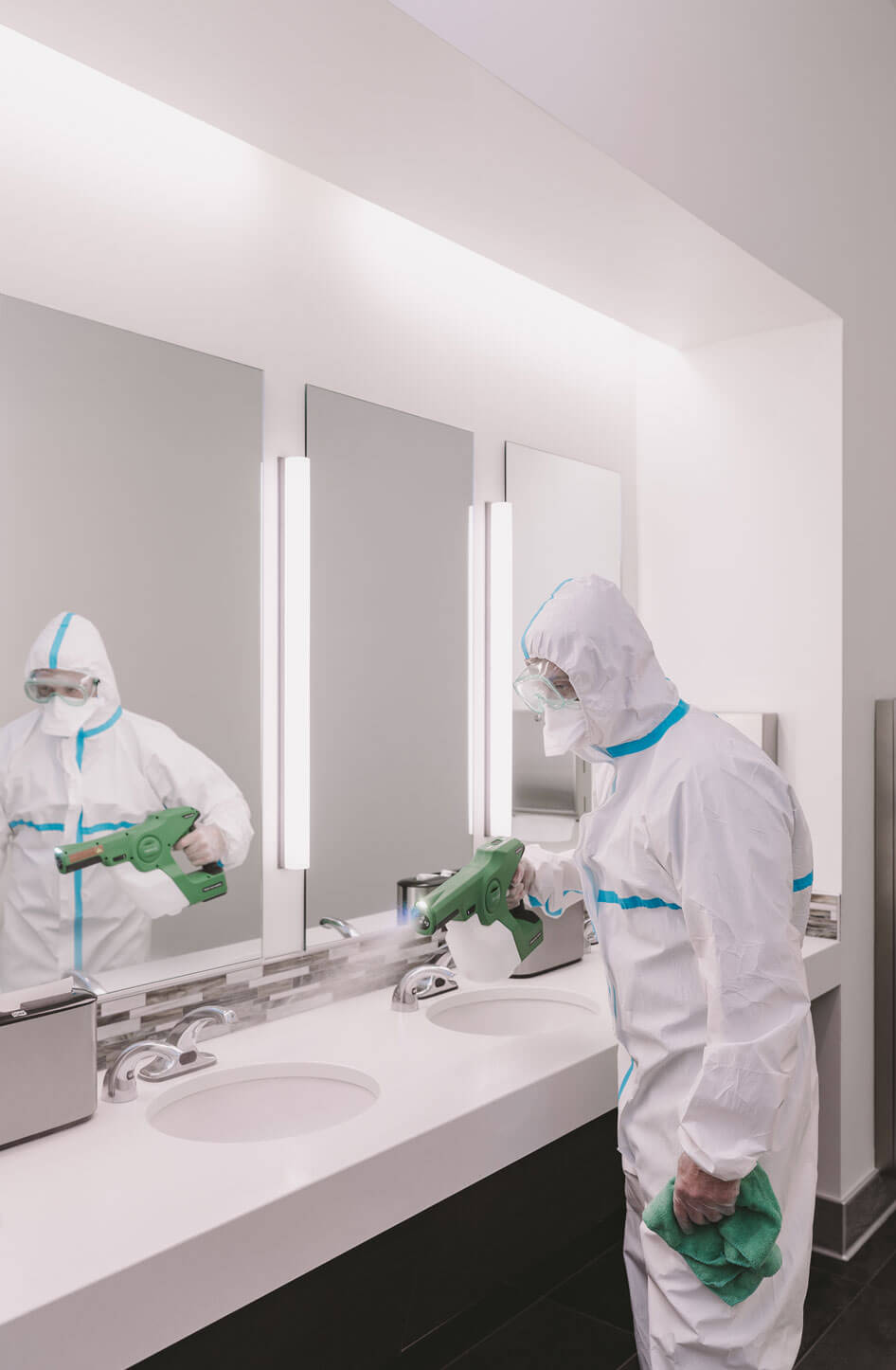 Is electrostatic disinfection right for my facility?
Electrostatic disinfection is great for any high-traffic office, commercial complex, workplace or store. Electrostatic disinfection not only helps to keep employees and customers safe and healthy but also provides peace of mind for people with concerns for their health.
Office Pride can customize electrostatic disinfection services to fit any business or industry's needs.