Choose your Local

Office Pride
Janitorial Services

Are They Right for My Facility?
Yes! Cleanliness will always be considered essential. Hiring a commercial cleaner for janitorial services is strategic and necessary for your business. Outsourcing janitorial services that are out of the scope of your company's expertise is a workable, cost-effective solution to the risks associated with depending on employees or in-house teams for cleaning.
Review the following frequently asked questions to find out the basics of janitorial cleaning with Office Pride.
Services may vary by location. Contact us for a free estimate today.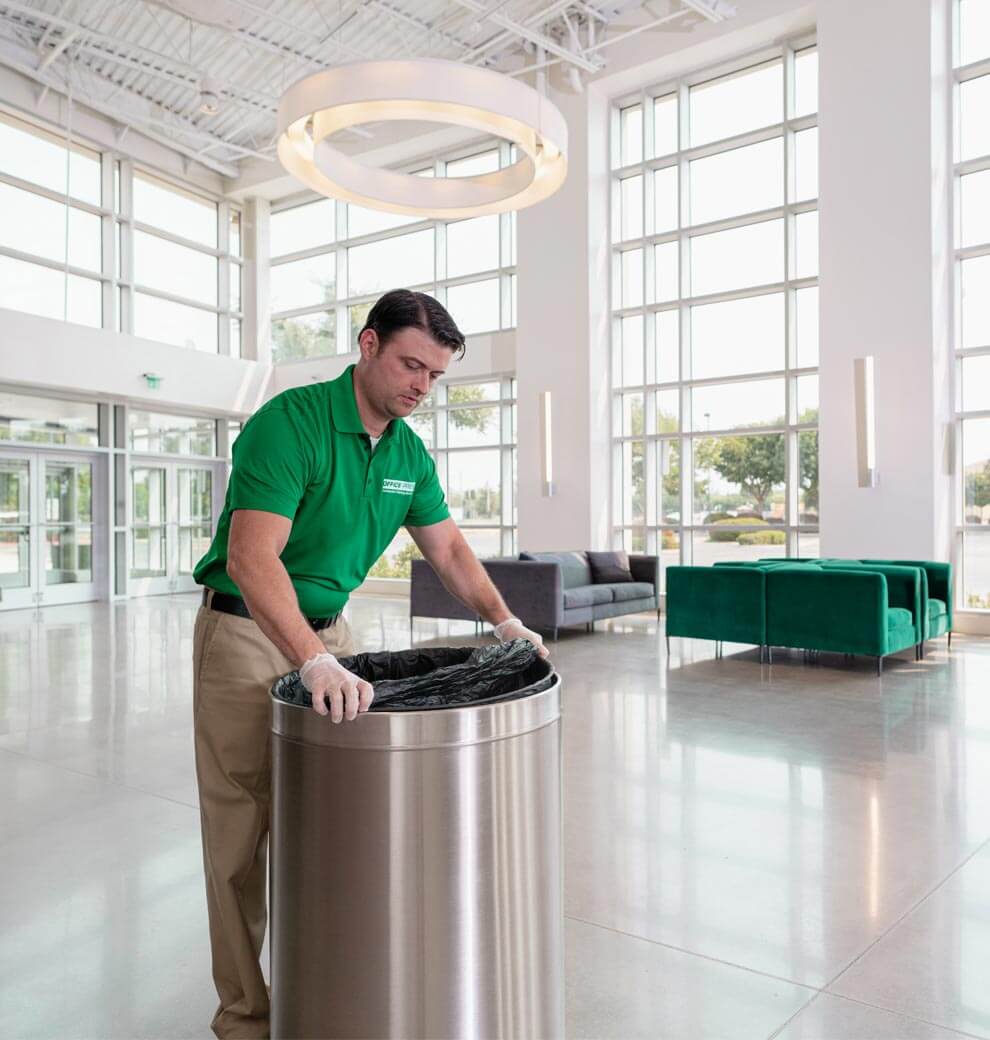 What Is Included
in Janitorial Services?
Sweeping and vacuuming
Wet and dry mopping
Secure trash removal
Restroom sanitization
Restroom replenishment
Kitchen and break room cleaning
Dusting and blind cleaning
Walls, ceilings and baseboards
Glass cleaning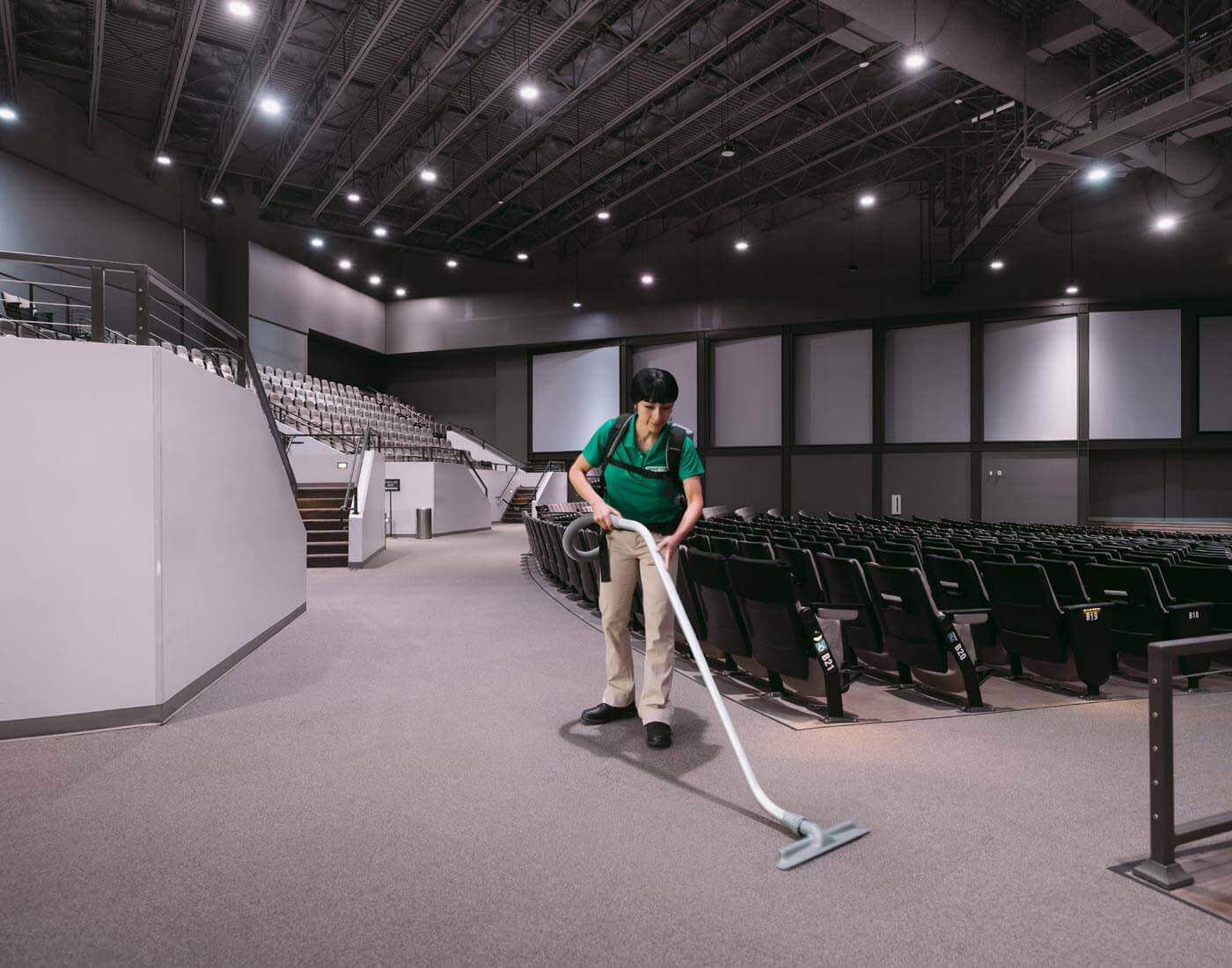 What Are the Benefits
of Janitorial Cleaning?
Transfer Liability
Janitorial work carries specific risks. Commercial cleaning companies handle their own liability and insurance costs.
Choose Your Schedule
Commercial cleaners offer flexible hours. Perhaps cleaning during office hours isn't the right fit for your business. Commercial cleaners can work early mornings, evenings or weekends. You select the time that is most convenient for your office and adjust frequency based on need.
Select Your Frequency
How often you have your office cleaned depends on the amount of traffic and the cleaning services you need. For example, a high-traffic physician's office might require daily cleaning, whereas a small staff in an office might need only one thorough cleaning each week.
Boost Employee Morale and Confidence
A clean space creates a professional atmosphere. The average working adult spends more waking hours at work than at home. A clean office environment can improve productivity by boosting morale and by reducing illness. Healthy employees normally take fewer sick days.

During times of heightened stress caused by COVID-19, the flu and other respiratory illnesses, employees need to feel confident their employer cares about their health and safety. Routine janitorial services can alleviate stress and improve attendance.
Reduce Your Risk
With Office Pride handling the responsibilities of your janitorial work, you can focus on the demands more integral to your business. Office Pride schedules cleaners, performs background checks, follows OSHA requirements and covers insurance costs. You can have peace of mind, knowing our experts will take care of your cleaning needs.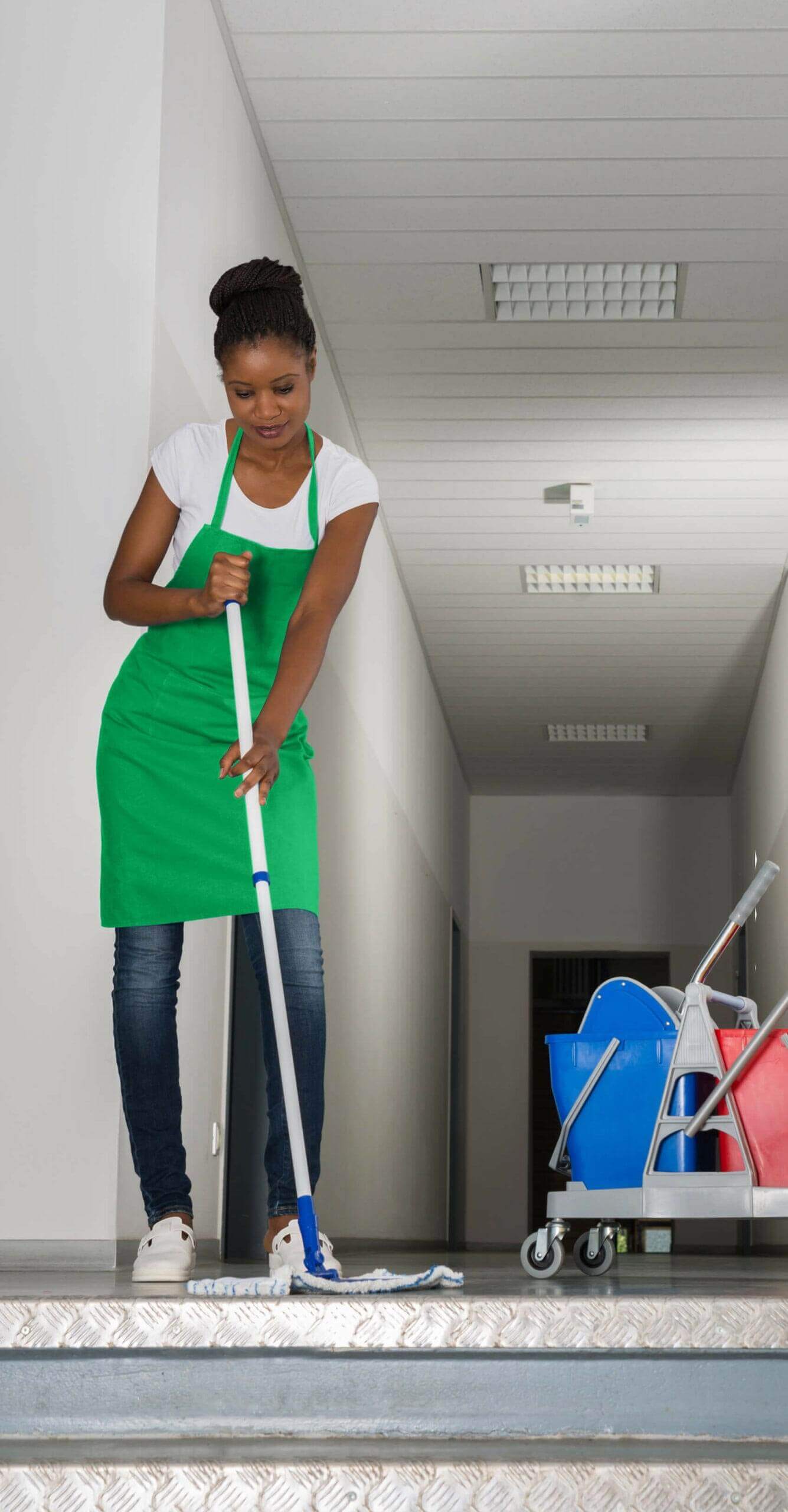 How Much Does Janitorial Service Cost?
There is no one-size-fits-all price for commercial cleaning. Every commercial space is different. Some of the factors to consider include the size of your office, floor type, expected foot traffic, type of specialty services you might need and frequency of cleaning.
The unique needs of your commercial space should be assessed by a trained professional. We will come to you to appraise the job in person so we can provide an accurate customized quote. Call us today to schedule a no-cost, no-obligation walk-through of your facility.
At Office Pride, we provide our customers with service agreements. We believe we should earn your business every time we clean. There are no binding contracts, and you can cancel at any time with 30 days' notice.
Does Office Pride Clean for Health and Wellness?
Yes! Office Pride cleans for health and wellness, not only for appearance. We understand that cleaning is only part of the solution, and we provide essential services on a daily basis. Our cleaning crews routinely battle microbes, germs and viruses to help to create a clean and safe work environment for you and your team. Office Pride's proprietary Healthy Clean System™ offers three different levels of sanitizing and disinfecting services to meet the needs of your business.
How Does a Cleaning Service Ensure Quality Control?
Locally owned and operated Office Pride locations hire and thoroughly vet their own employees. Applications and resumes are required and reviewed, and background checks are conducted.
Office Pride janitorial cleaners are trained in the most advanced cleaning methods, and because our cleaners' work is constantly being assessed, quality control is achievable and easy to maintain. We conduct routine inspections, and we communicate regularly with office managers. We always invite feedback and view it as an opportunity to improve.
Contact us for a free estimate today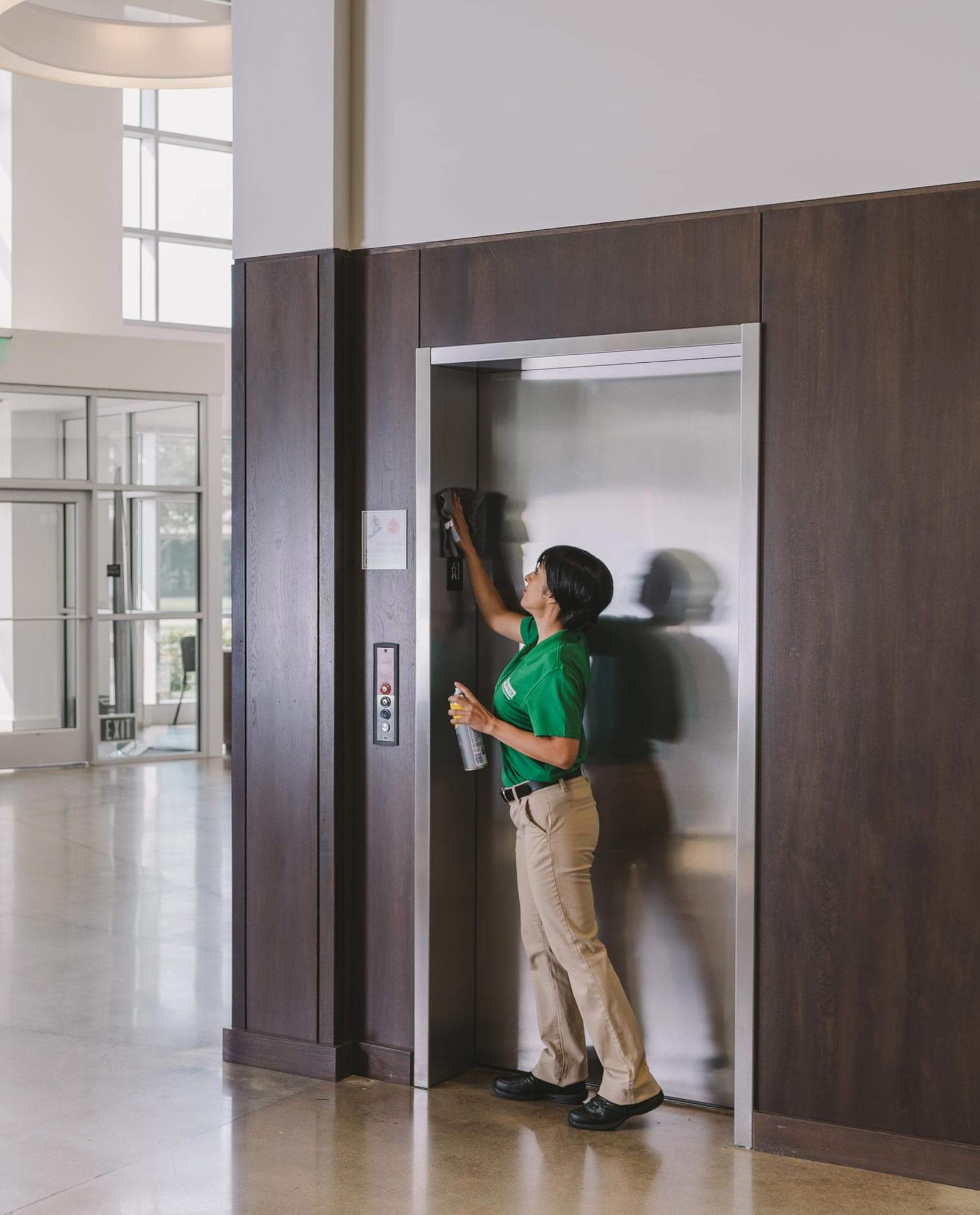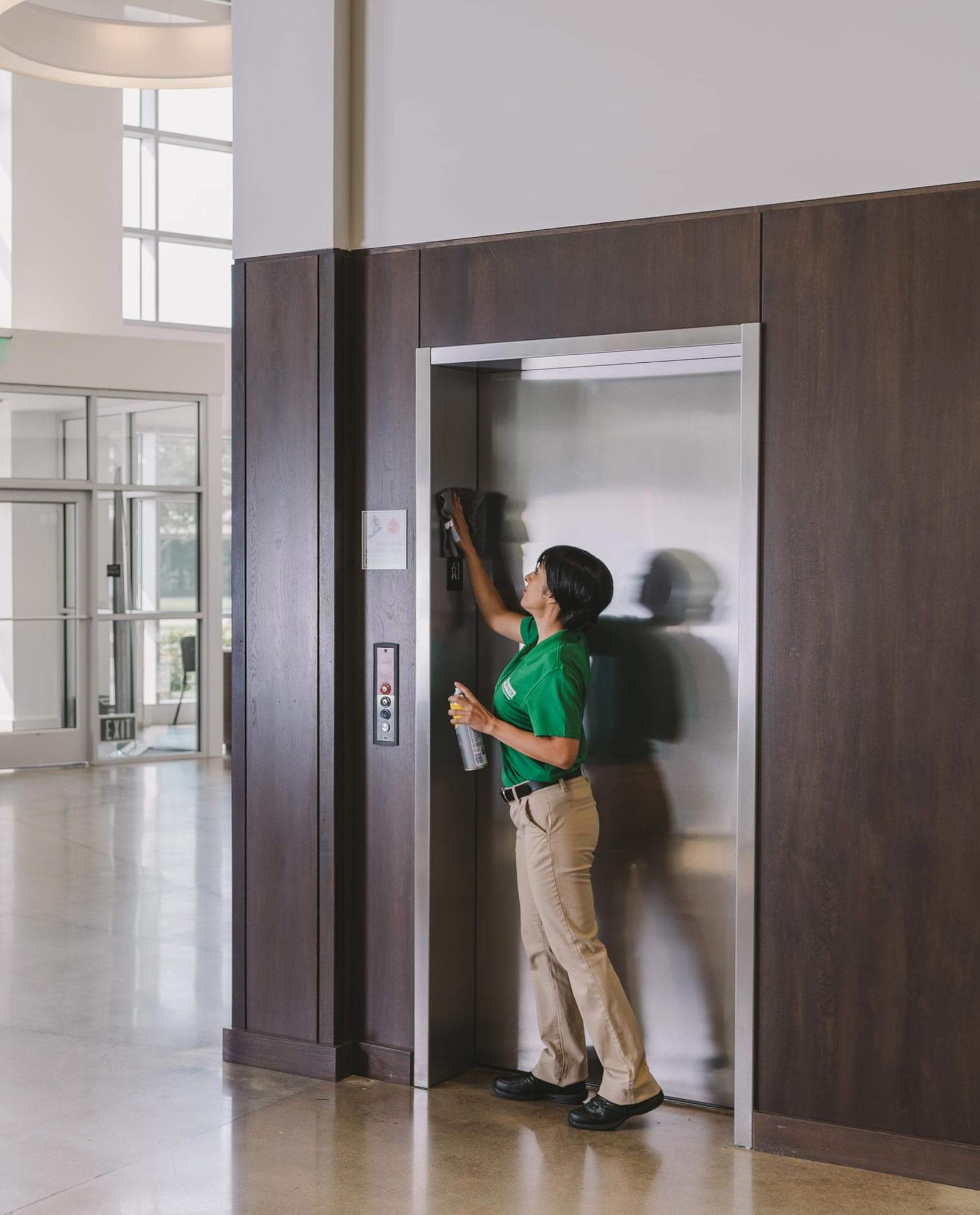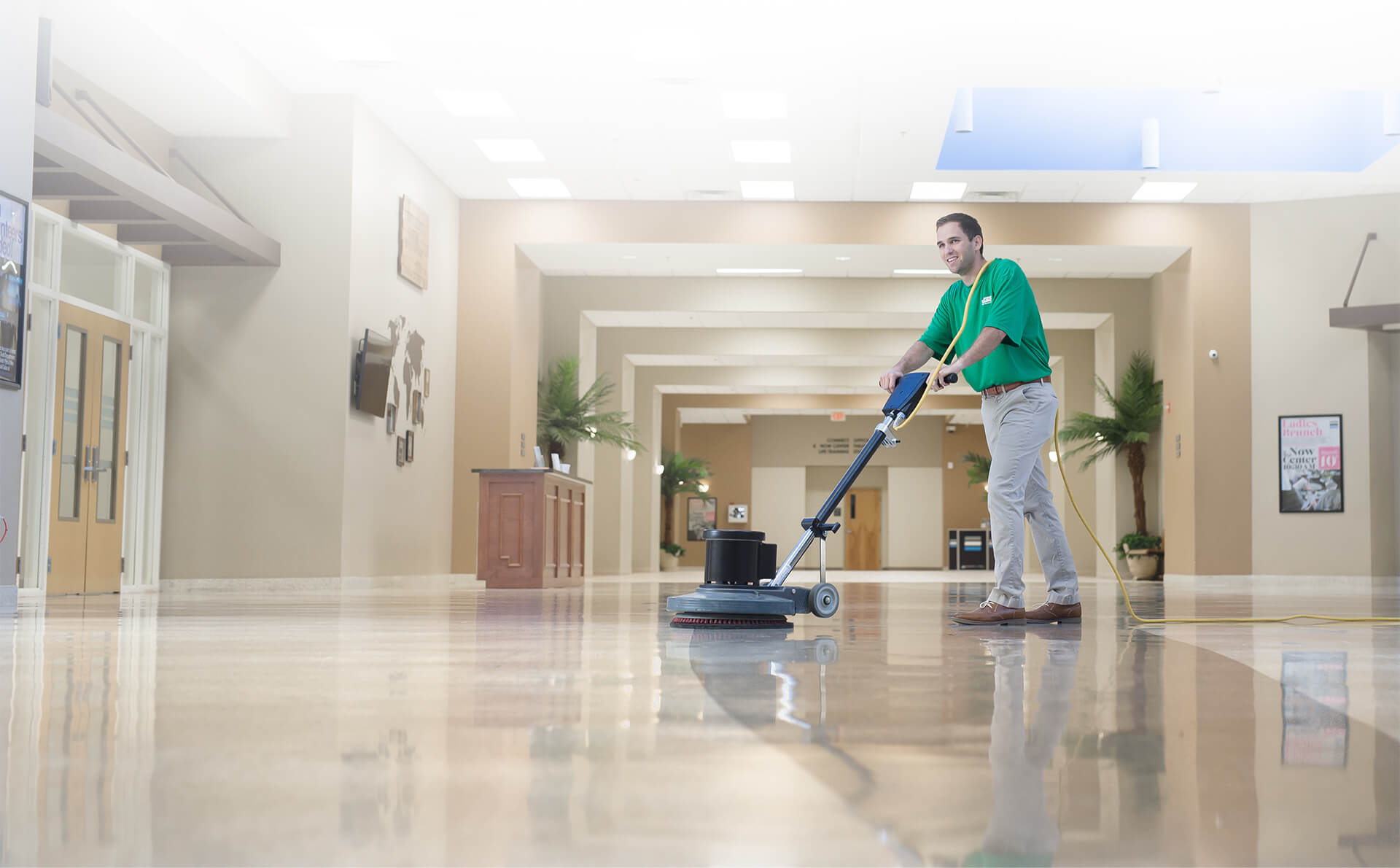 What Our Clients Have to Say
"Stephanie and her cleaning company are top notch! Punctuality, service and professionalism are second to none! They go out of their way to make sure everything is done right! Came early and stayed late to get the job done. Our office has never been cleaner! Thanks Stephanie!"
Frank Romero
"Office Pride has been cleaning our Lexington office for several years and is very thorough, professional and communicative. We are pleased with the service we receive from the cleaning technician and also the administrative staff/management. I would definitely recommend."
Megan Lee